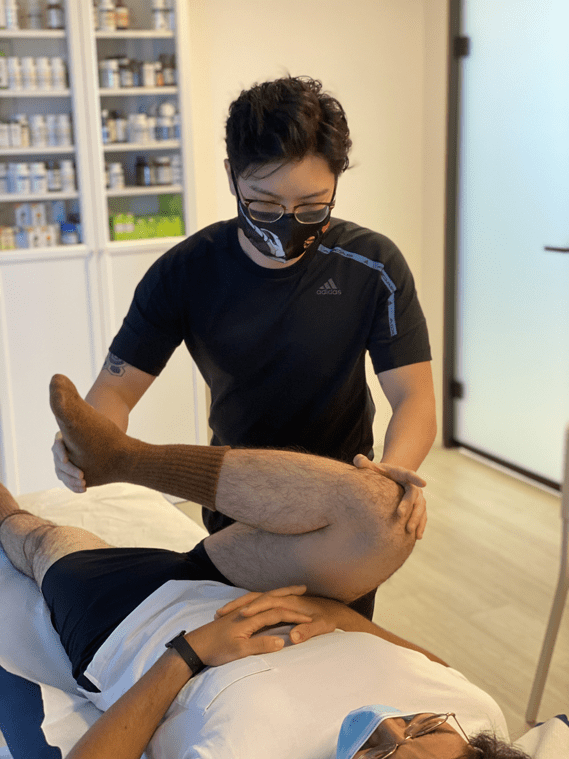 WHAT IS STRETCH THERAPY
Stretch therapy is a drug-free, non-invasive manual therapy that combines a wide range of techniques, such as sports massage, myofascial release, active release technique (ART),  proprioceptive neuromuscular facilitation (PNF) and targeted assisted/passive stretching techniques.
Patients vary and can include the elderly, office professionals, children, yoga practitioners and athletes.
IS STRETCH THERAPY THE SAME AS SPORTS MASSAGE
Yes and no. While sports massage is an excellent way to promote blood flow and break up myofascial adhesions and scar tissue, it is merely one of the many techniques utilized in a session of stretch therapy. 
During your session, not only will there be an element of sports massage, various assisted stretching techniques are also employed to help restore or improve range of motion and flexibility.
The combination of sports massage and stretching techniques aims to work on myofascial adhesions, scar tissue, muscle knots and lengthening myofibrils, therefore treating both inside and outside the muscle.
The main focus of stretch therapy is to increase range of motion, relieve pain, reduce tension in tight muscles, improve blood circulation and restore/increase range of motion. We also provide advice on posture and exercise to aid recovery, promote health and prevent symptoms recurring. This can help with reducing sports injuries, optimising recovery and maximising training quality.
Who is this for?
People who would benefit from Stretch therapy include exercise enthusiasts who neglect their mobility, cyclists, bodybuilders, powerlifters, martial artists, pole dancers, paddlers, runners, HIIT junkies and weekend warriors.
WHAT TO EXPECT
During your first stretch therapy session, your therapist will ask about your areas of concern, symptoms, health problems and any medical care you have been receiving before the examination and your lifestyle.
A full consultation will include:
A brief case history – Details of the pain complaint and general medical history will be taken.

Observation of posture and movements

Testing of muscles, joints and range of motion

Treatment will be included as part of a consultation
NOTE: You may be asked to remove some clothing for the therapist to conduct a thorough assessment and treatment. It is advisable to bring some sportswear to change into, otherwise gowns and shorts are provided at the clinic if need be.
See our prices in the Rates page.
Services
Edge Healthcare provides a diverse range of services in osteopathy, physiotherapy, and healing. See our talented team of doctors and therapists who can help you with your issues. Interested in one of our services? Check our Services page for more info.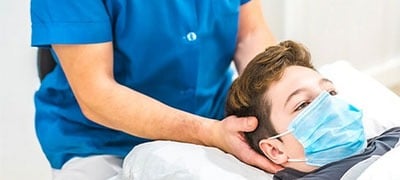 Cranial osteopathy is no different to osteopathy, in that it is a gentle, safe and effective form of treatment.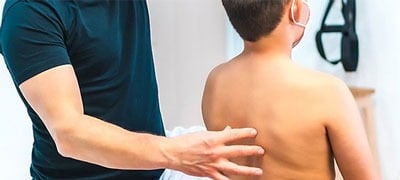 Paediatric physiotherapy is an area of physiotherapy to help children to achieve their optimal physical development.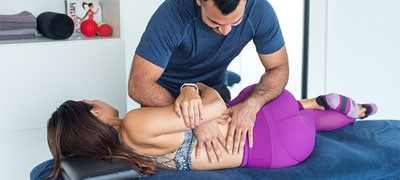 Osteopathy is a drug-free, non-invasive manual therapy that aims to improve health across all body systems.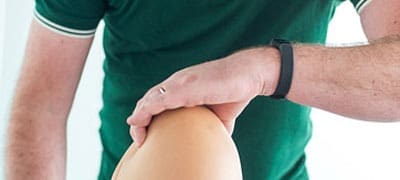 Physiotherapy helps restore movement and function when someone is affected by injury, pain, illness or disability.
Our practitioners are skilled at assessing your functional movement and how that is applicable to any injuries or pain that you may have.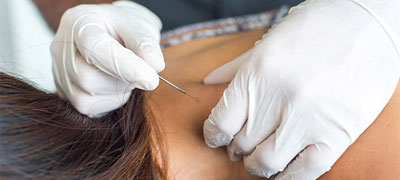 Dry needling is an effective and efficient technique for the treatment of muscular pain and myofascial dysfunction.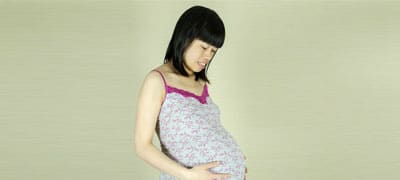 Women are unique in every way, and as you go through life your body changes and evolves.
Visceral manipulation is an osteopathic practice that is focused on the manual therapy of the organs in the body.
Vestibular physiotherapy is a practical and exercise- based physiotherapy to rehabilitate o patients who present with balance problems or dizziness.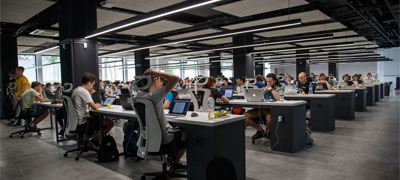 At Edge Healthcare, we provide tailored ergonomic assessments in Singapore and recommendations with postural education by our UK trained Osteopaths and Physiotherapists.
Got any inquiries, questions, issues about our services? We'd love to hear from you! Navigate to our Contact Us page for more details on how to reach someone from our clinic.