| | |
| --- | --- |
| | |
| Monday: | 8am – 8pm |
| Tuesday: | 8am – 8pm |
| Wednesday: | 8am – 8pm |
| Thursday: | 8am – 8pm |
| Friday: | 8am – 8pm |
| Saturday: | 8am – 2pm |
| Sunday: | Closed |
AN OSTEOPATHY AND PHYSIOTHERAPY CLINIC IN SINGAPORE
WE OFFER PHYSIOTHERAPY AND OSTEOPATHIC TREATMENT FOR MUSCULOSKELETAL INJURIES
Edge Healthcare is a private, progressive, and evidence-based group with clinics in the heart of Singapore's Central Business District as well as the Orchard and Tanglin area. It was created with the vision of being an approachable and friendly clinic, with highly trained therapists to provide you with quality personalized care. We pride ourselves on being research-led and forward-thinking in our methods of treatment.
Edge Healthcare is a leading private physiotherapy and osteopathic centre in Singapore, dedicated to providing quality and personalised care for our patients. We adopt a progressive and evidence-based approach in our physiotherapy and osteopathy treatments at our Singapore clinics, addressing the root causes of conditions to ensure our patients experience a full recovery. We incorporate a range of treatment methods to promote effective recovery in our patients who visit our clinics in Singapore, ranging from physical therapy to osteopathic manipulative treatment, as well as personalised strengthening and rehabilitative exercises.
What services does Edge Healthcare offer?
At Edge Healthcare's physiotherapy and osteopathy clinics in Singapore, we treat a multitude of conditions, ranging from sports injuries to acute and chronic back pain through physical therapy and osteopathic techniques in Singapore. We provide individualised diagnosis and treatment for every patient, as well as review their progress to promote their effective recovery and achieving treatment goals. Through our treatments, we empower individuals to regain their mobility and quality of life, return to an active lifestyle, and reduce the likelihood of subsequent injuries.
Our physiotherapy and osteopathy clinics in Singapore also offer specialised treatments, such as vestibular physiotherapy to help patients with balance problems and dizziness, to cranial osteopathy which treats aches and pains with a more gentle approach. Our Singapore clinics also offer paediatric physiotherapy and osteopathy services, which provides treatment for conditions in children such as torticollis and developmental delays, helping your child grow up healthily and happily.
Why Choose Edge Healthcare?
Edge Healthcare's highly trained therapists have over 100 years of combined clinical experience and over 8,000 consulted patients. Our therapists are certified by Singapore's Allied Health Professions Council and the Ministry of Health. They also regularly follow current research and progress in the fields of physiotherapy, osteopathy, and naturopathy, allowing them to apply the latest findings into their evidence-based practice and improving their treatment outcomes.
During the initial session, our therapists will first ask you about your presented symptoms, as well as your case history and lifestyle habits, before examining you to allow for an accurate diagnosis and setting treatment goals together with you. With physiotherapy and osteopathy clinics located across multiple locations in Singapore, such as Telok Ayer and Orchard, it's easy to find an osteopathic practitioner and physiotherapist near you.
Visit our osteopathy and physio clinics in Singapore today and embrace a healthy and pain-free lifestyle!
Years of experience treating people with injuries and pain.
Edge Healthcare's team of highly sought-after professionals are committed to taking the very best care of whoever comes to see us. We provide only the best in physiotherapy and osteopathic care.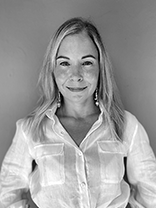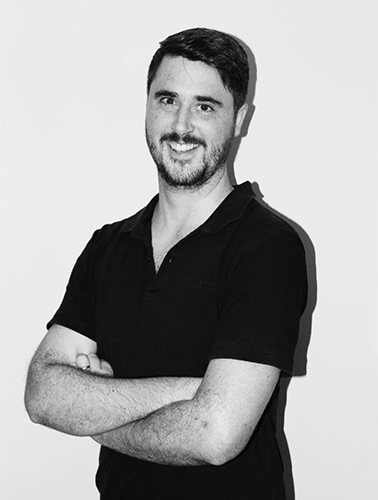 Number of 
consulted patients
More than 30 years of combined
we take care of our patients!
Lisa Jones
I was at a stage when I wanted to try something new. I teach pilates so love movement. I met Maria in a class and when I found out she did Rolfing – that was my thing to try. Our sessions were amazing, unwinding my tissue tension and adding simple exercises to keep it in my body. The series of 12 was well worth it and Maria is very knowledgeable, has a great eye and is able to explain easily what she sees.
Scott Boyd
A great team delivering results.
Aman thoroughly knows his stuff and has helped me resolve neck, hip, shoulder and migraine issues over the last 2 years resulting from general posture and sports related causes.
Highly recommended for results and for overall manner and professionalism.
Chris Boylen
After suffering an injury to my neck I was recommended Edge Healthcare and was subsequently treated by Aman who was able to diagnose and promptly treat me. He was professional, very knowledgeable and helped me fully recover. I can't thank him enough and would highly recommend him to anyone.
Vanessa Moore
I have had excellent care from Aman for a few different issues ranging from mild to severe. He's knowledgeable, professional and a very nice guy. He's helped me tremendously and I would recommend him without hesitation to anyone who could benefit from an osteopath.
Luke Harrison
Great team, great professional and knowledgable service. Fantastic results, Joe got me up and moving again without pain after a series of sports related injuries. I will be forever indebted. A* across the board
Tatyana Kildisheva
I started seeing Maria for back pain which is now much better. I discovered a new therapy which I did not know anything about, called structural integration. The therapist is looking at how the body moves and how it affects different muscles and tissues, causing pain.
To me, it felt that Maria works with a patient as a whole and tries to cure the cause of the problem with tension in the body, not just taking care of the pain symptoms.
Having regular sessions helps a lot to keep in shape and address issues as they arise.
Cherry Yaokasin Ong
Thank you very much Joe for an excellent physiotherapy and the home exercises you have taught me. This helped me to recover from Patellofemoral Pain Syndrome! 👍
Vivek A
went in for 5 physio sessions for a calf injury. Recovered my strength pretty well after following the specific exercises taught by the physio
A Supaat
Excellent physio treatment, professional and friendly therapists
Our Blog
The world of physiotherapy and osteopathy is an ever-changing and interesting one. Edge Healthcare's blog covers relevant, up-to-date, and important topics about physiotherapy and osteopathy that any discerning person should read about. Check this page regularly for new and exciting articles or visit our physiotherapy clinic in Singapore to find out more!
Sinusitis, a condition that plagues millions worldwide, can turn even the simplest of tasks into a daily battle. The persistent…
If you are facing the prospect of surgery, you may be feeling a mix of emotions ranging from anxiety to…
Pelvic floor dysfunction is a condition that affects many people, yet it is often not talked about due to the…
Osteopathy is a form of manual therapy that can benefit people across all age groups and life stages, ranging from…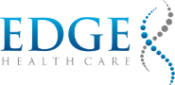 clinic for the treatment
of musculoskeletal conditions
139 Cecil Street #06-02,
Singapore 069539
583 Orchard Road, #11-01, The Forum,
Singapore 238884