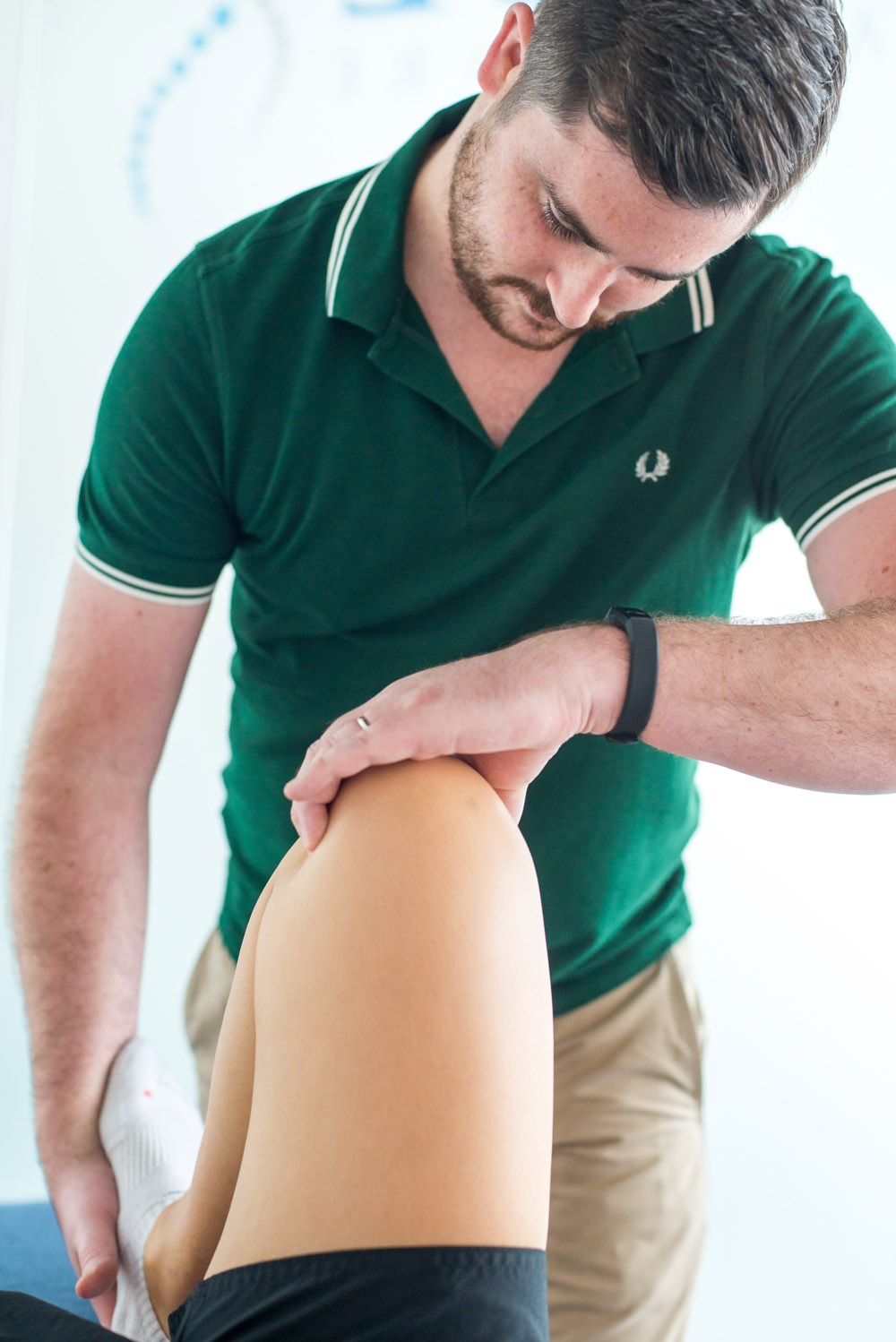 Physiotherapy helps restore movement and function when a patient is affected by injury, pain, illness or disability. This is performed through movement, exercise, manual therapy, education and advice. Physiotherapists help to maintain the physical health for people of all ages, empowering patients to better manage pain and prevent musculoskeletal conditions. Inquire about Physiotherapy in Singapore, the cost, procedures and more.
The profession helps to encourage development and facilitate recovery, enabling people to stay in work while helping them remain independent for as long as possible.
What physiotherapists do?
Physiotherapy is a science-based profession that takes a holistic approach to health and wellbeing. This includes the patient's general lifestyle and preferences. At its core, Physiotherapy revolves around the patient's involvement in their own care through education, awareness, empowerment and participation in their treatment. The Physiotherapy cost in Singapore may be a worthwhile investment as one ages.
Physiotherapy helps with back pain or sudden injury, managing long-term medical conditions, and in preparing for childbirth or a sporting event.
Why physiotherapy?
Physiotherapy is a degree-based healthcare profession. Physiotherapists use their knowledge and skills to improve a range of conditions effectively and safley and are regulated here in Singapore by the Ministry of Health.
Edge Healthcare is one of the top Private Physiotherapist in Singapore. Schedule an appointment with us today.
When should I visit a Physiotherapist?
When we experience sudden pain or discomfort in some part of our bodies that is caused by either a minor accident (such as tripping or a light fall) or from an unknown cause, we tend to doubt whether we should see a doctor or not. In most cases, this dilemma can worsen the condition. While it can be true that some painful sensations go away on their own, it is better to know when you should see a physiotherapist in Singapore.
Here are some of the flags to look out for to see if you will need physiotherapy:
The pain is getting worse day by day.
Normal muscle ache must go away after an hour or after a few days. When your condition won't get any better and seems to worsen with each passing day, it will be safe to consult a physiotherapist for proper diagnosis.
You are experiencing mechanical pain.
Mechanical pain is the clinical term for the pain you experience when doing certain activities such as climbing stairs, walking, or bending your back. Should the pain you are experiencing worsens when you do such movements, it is good to see a doctor immediately.
The pain hinders your movement.
Whether you are an athlete or not, if the pain you experience hinders you from doing your daily activities, you should get an appointment with a physiotherapist. Apart from suggesting treatment, your doctor can also give you exercise to alleviate the pain while you are recovering.
How much is Physiotherapy in Singapore?
A single physiotherapy consultation at our Singapore clinics costs $160, and we also offer a bundle at reduced rates. Do contact us to find out more about our rates. We are also recognised by medical insurance if Physiotherapy is covered by your policy, although you will be required to claim the cost of treatment from your provider.
The number of treatments required differs from patient to patient. This is because we treat each patient as an individual, with their own unique health conditions, family history, lifestyle, as well as presented symptoms.
Generally, a treatment session typically lasts from 30 to 40 minutes, where our therapists can engage in physical therapy techniques such as soft tissue mobilisation, range of motion exercises, dry needling as well as education and advice. They can also teach preventive and strengthening exercises, Our therapists are approachable and friendly, helping review your desired health goals and altering the intensity and timeline of treatment as necessary.
Who benefits from Physiotherapy?
Many people assume that only athletic people can benefit from physical therapy in Singapore, due to the constant strain they endure while training and competing. In truth, anyone can benefit from physical therapy. Our physical therapists in Singapore treat people across all ages and walks of life, be it working adults, elderly individuals, young children, or pregnant women.
Physical therapy can be utilised to treat a wide range of health conditions in Singapore. They range from cardiac to neurological and musculoskeletal conditions, such as post-myocardial infarction, stroke, Parkinson's disease, cerebral palsy, as well as back pain. Edge Healthcare offers paediatric physiotherapy services to help kids overcome developmental conditions and achieve optimal and holistic growth, as well as geriatric support for elderly patients to help them regain mobility and strengthen muscles to avoid further injury.
Contact us today to find out more about what physiotherapy can do for you and your health.
FREQUENTLY ANSWERED QUESTIONS
Does Physiotherapy help to relieve pain?
Do I need a Doctor Referral?
We work very closely with a network of doctors, but having a referral from a doctor is not always necessary. Early intervention for all conditions has been shown through research to benefit the outcome. As well as this when you refer yourself to us you are eliminating the cost burden of seeking a doctor referral. You may require a doctor referral if you are claiming from your insurance.
Does Physiotherapy treat Scoliosis?
What happens when I ignore the pain?
Pain is a complex condition that research shows involves many factors, including the injury to tissue itself, to stress, to lack of sleep, to nutritional issues. Ignoring pain is never a good idea as you want to know why you are having pain. Our team will be able to identify the reason for your pain and will give you a treatment plan to help address the issues found.
Is sports therapy the same as physiotherapy?
Nope. Sports therapy is a form of physical therapy but is more specialized than physiotherapy. The main aim of sports therapy is to prevent and rehabilitate musculoskeletal conditions that occur as a result of a sports injury whereas physiotherapy covers more areas and can help people back to completing daily tasks safely. Visit our centre in Singapore to find out more.
Services
Edge Healthcare provides a diverse range of services in osteopathy, physiotherapy, and healing. See our talented team of doctors and therapists who can help you with your issues. Interested in one of our services? Check our Services page for more info.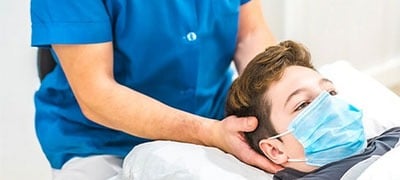 Cranial osteopathy is no different to osteopathy, in that it is a gentle, safe and effective form of treatment.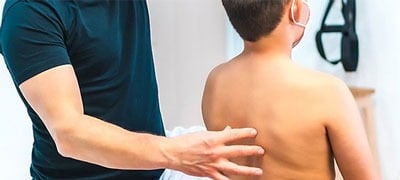 Paediatric physiotherapy is an area of physiotherapy to help children to achieve their optimal physical development.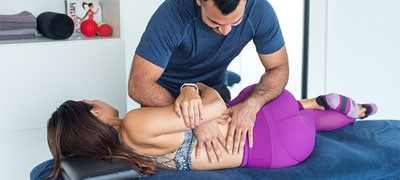 Osteopathy is a drug-free, non-invasive manual therapy that aims to improve health across all body systems.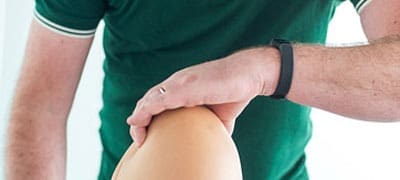 Physiotherapy helps restore movement and function when someone is affected by injury, pain, illness or disability.
Our practitioners are skilled at assessing your functional movement and how that is applicable to any injuries or pain that you may have.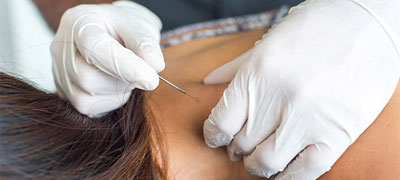 Dry needling is an effective and efficient technique for the treatment of muscular pain and myofascial dysfunction.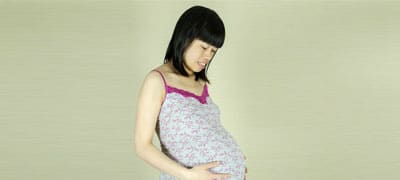 Women are unique in every way, and as you go through life your body changes and evolves.
Most of us are aware of the necessary steps needed after surgery to restore strength, mobility, joint flexibility, movement patterns and performance.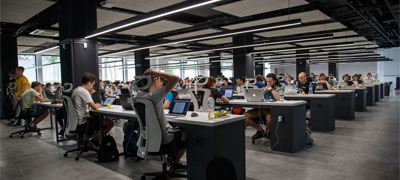 At Edge Healthcare, we provide tailored ergonomic assessments in Singapore and recommendations with postural education by our UK trained Osteopaths and Physiotherapists.
Visceral manipulation is an osteopathic practice that is focused on the manual therapy of the organs in the body.
Vestibular physiotherapy is a practical and exercise- based physiotherapy to rehabilitate o patients who present with balance problems or dizziness.
Got any inquiries, questions, issues about our services? We'd love to hear from you! Navigate to our Contact Us page for more details on how to reach someone from our clinic.