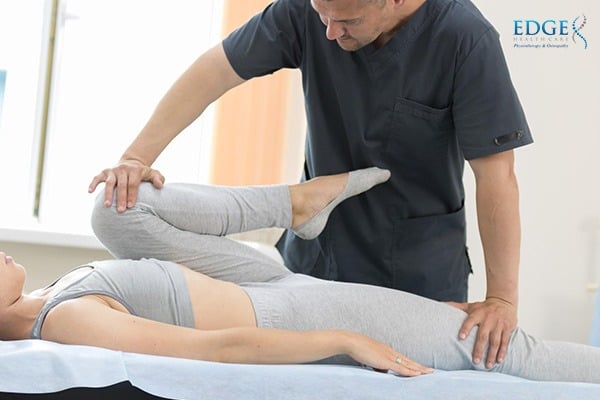 Decided to visit a physiotherapy clinic in Singapore? Congratulations – it means you are a step closer to achieving a pain-free body and a better quality of life!
Learn more: 4 Reasons to Seek Physiotherapy
But before you jump the gun, here are five important things you need to look out for when choosing a physiotherapy clinic that will help to make the experience more fulfilling.
Keep reading to find out more.
1. Accessible location
Location is often the most important factor for most people when choosing a physiotherapy clinic since commuting can be a chore. Thus, we recommend going to a clinic located in the heart of the city like Orchard Road where a network of transportation is available and will make travelling to and fro more convenient.
Alternatively, a physiotherapy clinic located near your workplace in the CBD areas like Telok Ayer, Tanjong Pagar and Raffles Place is a good contender as well. You will be able to head for your physiotherapy sessions right after work, perfect as a perk-me-up after a tiring day. 
2. List of services
Although physiotherapy is what you are looking for, the aches and pains you are experiencing may require a combination of treatments like dry needling and osteopathy to treat the root of the problem. Hence, it is important that the clinic you ultimately choose is a one-stop place for you to get a range of therapies done so there is no need to jump from one clinic to another.
Learn more: Debunking 5 Common Myths About Physiotherapy
3. Good reputation
It is always advisable that patients go to a reputable clinic for greater peace of mind that they will be in good hands. One of the easiest ways to determine whether a clinic and its physiotherapists are trustworthy is by looking at reviews left online by real patients and getting word-of-mouth recommendations from close friends and family.
4. Years of experience
A physiotherapy clinic located in an upscale location like Orchard Road may not always be the best – it is crucial to evaluate the physiotherapists' experience and accolades instead to ensure you are making informed decisions. Naturally, physiotherapists with years of experience under their belt will be able to provide better advice and service.
5. Availability
Last but not least, remember to call the clinic to check on the availability of appointment slots before making your final decision. You want to be treated as soon as possible and not be put on a waiting list while your aches and pains worsen as time goes by. After all, early intervention is the key to helping you get back on your feet as soon as possible.
Edge Healthcare – physiotherapy clinic in Singapore
If you are looking for a physiotherapy clinic in the CBD or other central locations, consider Edge Healthcare. Our Cecil Street and Orchard Road clinics are helmed by a team of experienced physiotherapists who is committed to coming up with tailored treatments for each and every patient.
Some of our physiotherapists have worked with elite athletes while others have honed their skills in hospitals in Singapore.